See Why Dr. Rosala is One of the Best Honolulu Dentists in Hawaii
Dr. Rosala has been practicing dentistry since the early 90's and his one and only goal is to give every patient the smile they deserve. We know how important your smile is to you, which is why our team works diligently to properly clean and care for your teeth and gums.
As one of the best Honolulu dentists, Dr. Rosala believes that our patients are the best judges of the quality and service of our care here at Hawaii Cosmetic Dental. We urge you to see what our patients are saying about their time with us and see why our office is the best choice for your dental health.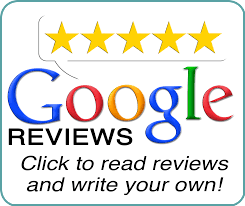 I went to Dr Rosala to ask about implants for two teeth that my regular dentist had given up on . Dr. Rosala studied my teeth carefully, and came up with another plan. It consisted of 3 root canals and 5 crowns. The result is wonderful and actually cost less than the implants would have. I highly recommend him for serious dental work.
- Hal Loomis
Dr. Rosala is an incredible dentist. I have always had a huge fear of dentist and he was perfect. Very precise and helped me feel relaxed and calm. Always in the best interest of my oral health as well as I feel comfortable throughout all and any procedures. He's very caring and concerned and that's exactly what I need from someone who I trust to take care of my oral health.
- Barre Kailua
Dr. Rosala is a wonderful dentist. He was able to restore my teeth and smile - people can't believe it! Highly recommend!
- Joseph Stepec
Dr. Rosala is patient, generous with his time and resources and personable. I really appreciate having him as my dentist. I'm happy with the dental work he has provided me.
- Stella Scott
Dr. Rosala is a very detailed oriented person. It definitely gives me all of the confident in the world. Love the ambiance and the staff. Very well recommended
- Angelita Gabs
Dr. Bogdan Rosala is an exceptional Dentist!! I am blown away with his dental techniques and his painless injections. Dr. Rosala is very knowledgeable, he makes me feel very comfortable with his thorough chair side mannerism, he exceeds my expectation of what a dentist is. I always leave his chair feeling better then when I came in, I am confident that he will do the same for you!!!
- Jennifer Teixeira
Dr. Rosala is very skillful and work some miracles! He takes time explaining what's going on with my teeth and gums, and treatment options and possible outcomes. I'm very satisfied with the result of his treatment and how my teeth look like. Thank you Dr. Rosala!
- Minako Johnston
Thank you Dr. Rosala!! You're the best!! Since having my implants, I'm able to eat food I haven't eaten in years. And I smile a whole lot more now.
I thought I was too old (70) to have implants, but after talking with Dr. Rosala who made me feel very comfortable while explaining in detail, step-by-step, the process of implants. I thought about it for a minute and decided wow, he's giving me a chance to have teeth again!!
After Dr. Rosala placed 14 implants as well as performed difficult bone graft surgeries... would I do it again? Oh Yes!! I was blessed to have had Dr. Rosala do my implants; trusting him completely. He's compassionate, caring, gentle, kind and extremely thorough, and did I mention that he's a genius? I highly recommend Dr. Rosala if you need any type of dental work and especially implants.
- LEI B., A very grateful patient of his Kailua Office
I've always had healthy teeth, but VERY CROOKED bottom front teeth. During a routine office visit, I mentioned to Dr. Rosala that this is something I've been embarrassed about all my adult life, and that I'd always planned to do something about it but had never gotten around to it. Dr. Rosala explained some of the new techniques available and encouraged me to think about it. I'm so glad he did ! The next week I was in his office having treatment. (I was moving to the mainland the next week. He made special accommodations for me with a LONG appointment so I could have treatment before I left. Very hard on a dentist's back, thanks, Dr. Rosala.)
So glad I made the decision to treat myself to this experience after all these years of procrastinating ! I didn't want "movie star" teeth, just teeth that I wouldn't have to be self conscious about. I'm proud to smile now, and a bonus I didn't expect is how my mouth actually FEELS BETTER. I didn't realize the effect my jagged teeth had on my tongue ! ( I even asked when he was going to give me the anesthetic injection, and he already had !) Another bonus I was not expecting; my insurance covered more than half of the cost !
Thanks for your concerned and gentle manner, and artistic touch, Dr. Rosala!
- Dee Kelley -- Kailua, Oahu, HI/Salem, OR
Prior to being a patient of Dr Bogdan Rosala, I had neglected my dental care for many years, in part due to bad experiences with dentists as a child. That did not count anyway when it came to how compromised my teeth had become. Dr Rosala had a very caring approach from the beginning, which made me feel comfortable having to endure many hours of sustained dental work, over the following eight months of treatment. At the end of this process, after anesthesias, extractions, endless cavity treatments, and teeth reconstructions, Dr Rosala made me able to make use of all of my teeth again. And as promised, there was no more pain, and no more ''too hot or 'too cold' for my teeth, and I was finally enjoying this important side of life again. Then Dr Rosala gave me back the ability to show in the most direct, physical way, my true smile. Ultimately I believe this is now bringing much more to my interaction and communication with the people around me in general, both in my personal life, and in my professional work. Dr Rosala's gifts to his patients include his outstanding technical expertise, and a dedication to achieving his patients' therapeutic goals, while maintaing a wonderful doctor-patient relationship. I feel very lucky to have Dr Rosala as my doctor, and I totally recommend him!
Thank you, Bogdan!
- Alexandru Serghi, MD
I first met Dr. Rosala in early 2009. Shortly after I retired, my original dentist retired also. Dr. Rosala had joined the office and I needed a check-up. He accomodated me. He noticed some problems with my teeth and gums and recommended implants. He explained the process, costs, fact and issues involved with and without going through the change. I was somewhat concerned with the cost and length of the process. Dr. Rosala took a lot of time to explain each step and time between steps until I was comfortable with it and confident in his professionalism. Throughout the procedure he was professional and friendly. I was not rushed and knew exactly what was next and when. The procedure went smoothly and I am extremely happy with the results. It's like having my own permanent teeth and old smile back. I would recommend the procedure and Dr. Rosala to anyone who asks.
- Gary Cummings
Surveys have consistently shown that people fear and loath dentists.
We all need dental work from time to time, but many of us let go what should be done because of that fear and loathing. With reason. Based on past bad experiences.
Times are changing, however, and a few dentists are changing that fear and loathing to something resembling friendliness, fondness, even. Certainly little if any fear left, and no loathing.
Dr. Bogdan Rosala, my new dentist, is one of those wonderful modern dentists, who has changed my abject fear and loathing to deep regard and even fondness. Definitely gratefulness!
On our first meeting, he was confronted with a multiply-cracked and very painful top molar. With extreme care and gentleness, he inspected it and frankly talked to me about what was wrong and what would be involved in trying to save the tooth, rather than extract it. The pain was so great, I just wanted the darn thing out! But Dr. Rosala thought it could be saved, so I agreed to let him try to save it.
Dr. Rosala carefully, gently, numbed my gums. He is the first dentist who could put a needle in my mouth and I not feel it, much less feel pain from the shot. I don't know how he does it, but it works for me! And if the anesthetic began to wear off (evidently my body metabolizes such things rather quickly), he simply applied more, before going on with the root canal therapy for that tooth. He was ALWAYS solicitous of my comfort and fear, which enabled me to relax and not fear him so much.
The root canal was successful. The next project (it had been over 30 years since I'd last seen a dentist, with classic earned fear and loathing) was to extract the upper and lower wisdom teeth on the left side.
NOT looking forward to THAT!!! Past experience screamed at me to nix it completely and wait until I REALLY needed one or the other to come out . . .
But then, that would almost certainly guarantee that necessary work on one of the teeth in bad shape from ancient fillings next to the top one could not be done, as access to work on that one would be restricted by its neighboring wisdom tooth. The wisdom teeth mashed everything together; they butted up against the back of the jaw and tightly against their neighbors.
Besides, the wisdom teeth were showing signs of decay – nothing drastic yet, but still, they'd not get any better . . .
So we made the appointment to have both the upper and lower wisdom teeth removed on the same day.
Dr. Rosala said we'd see how it goes whether both could be removed at the same time; he was aware of my hyper-sensitivity to pain and my abject cowardice. Besides, there could be unforeseen complications with the teeth themselves . . .
The day came, despite my frantic casting about for any excuse to cancel. Dr. Rosala welcomed me and reassured me he would do everything to make sure I would not have undue pain or discomfort. I was settled back in the chair, and he proceeded to numb me, carefully, gently, painlessly, calmly. He did what he called "a little technique" to begin to loosen the teeth. I felt nothing except a slight pressure.
When the anesthetic had taken full effect, Dr. Rosala began loosening the teeth, by turns, ever more firmly. Still I felt no pain. As he proceeded, once or twice I did feel some little dull jabs of pain; Dr. Rosala immediately stopped and added anesthetic where needed. He continued to work at the teeth persistently, and soon they were both out! The "pain" had mostly been in my head, and I hadn't really been aware of when the actual extractions were done. A little clean up to retrieve a couple of errant roots (the roots were curled!), and he was done.
Such a stark contrast to what I had experienced as a child and then as a young woman! If Dr. Rosala had been my dentist from the beginning, I'd never have been afraid to get my teeth worked on. Such a difference in attitude, technique, philosophy, and respect!
I went home that day with no ill effects; the bleeding stopped later that evening, and every day has seen improvement as I quickly heal. This is day two after the extractions, and I'm looking forward to a nice hamburger tonight.
Of course, I am careful not to injure the wounds; they're not quite completely healed, but I can eat without much problem, more than just Jell-O!
If you're afraid of "the dentist," and have had bad experiences in the past, it's worth it to seek out someone like Dr. Rosala. Someone who understands and cares about what you're feeling, the effect the past bad experiences have had on you and your mouth, and the real pain that is inevitable in old-fashioned dentistry. There's no longer any reason to tolerate the brutal techniques of the past; gentle persuasion works on teeth, without causing undue injury to gums, nerves, or your jaw bone.
I have no swelling, no bruising; I am up and around – never needed to go to bed nursing pain and bleeding when I got home, and what pain there has been has been very intermittent, fleeting, minimal and annoying as "background" rather than "real." I figure it's just normal healing. (And I suspect a bit of it has to do with being prohibited coffee for three days following the extractions! I miss my morning coffee!) My jaw is only minimally sore if I try to move it quickly from side to side (though not so much today!); no problem talking, eating, drinking, yawning. No soreness to the touch. In a few days I anticipate I will feel normal – as if nothing had happened at all!
I had no idea dentistry could be this way. Dr. Rosala is my HERO. I can look forward to future work on my teeth because I know Dr. Rosala is caring, competent, and kind. That makes a HUGE difference!
THANK YOU, DR. ROSALA!!!
If you need dentistry done, if you've been putting off what you know you need done, if you've been trying to "man-up" by enduring tooth pain, fearing and dreading the dentist, come to Dr. Rosala. He is an oasis from pain and fear!
- Cathy Robinson
We at Vivio Sites have loved working with your clinic to set up your new website. Your entire staff was friendly and supportive, and your committment to providing your patients with the best information and resources is evident.
- Sanjay Shah, Vivio Sites Inc.